Gifts of Appreciated Securities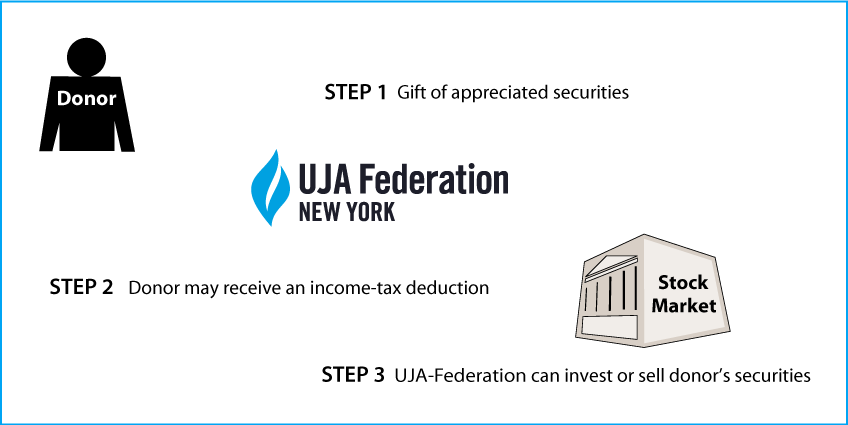 How It Works
Donor can send unendorsed stock certificates by registered mail or instruct broker to make the transfer from account to UJA-Federation's account
Donor receives an income-tax deduction

UJA-Federation

may keep or sell the securities
Benefits
Donor may receive a federal income-tax deduction for the full fair-market value of the securities
Donor avoids long-term capital-gain tax on any appreciation in the value of the stock
Donor's gift will support

UJA-Federation
Special note: Donor should call or e-mail us to tell us of intent, and we will be able to assist with the details of the transfer.
Read a detailed description of this gift
More Information
Which Gift Is Right for You?
Back
© Pentera, Inc. Planned giving content. All rights reserved.